The Annual Conference & AGM of the Natural Sciences Collections Association will be held on Thursday 27th and Friday 28th April 2023. Stoke-on-Trent Museums will be hosting the conference at The Potteries Museum & Art Gallery. The conference will include gallery and collection tours, presentations, poster sessions and the annual AGM.
So how do we actually do all this?
Hopeful futures and turning theory into practice for big issues in natural history collections
This is the "How To…" conference for people working with natural history collections. The last few years have seen unprecedented changes in the expectations for what the museum sector can deliver. Global and local social and environmental issues have coincided to reinforce the needs of museums to consider their reinvention and relevance.
These have brought many opportunities for exciting developments, but as we work to take positive action for and with our audiences – often centered on wellbeing – the people working and volunteering in the sector have been placed under pressures that impact their own wellness, making clear we need to support each other and look after ourselves too.
Confirmed Trade Stands Attending: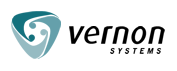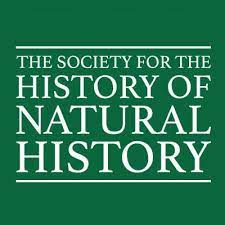 Conference Meal
This year's conference meal is at Mirchi in Stoke-on-Trent.
Spaces are limited, so please book early! The meal is not compulsory, but most people do come - very informal and lots of fun. It's much easier for everyone if you book in advance.
Booking
The conference is a hybrid event, with attendees able to attend in person or online via Zoom. Online attendance covers both days - £75 for members and £100 for non-members. There is no early-bird rate for online attendance. Physical attendance prices are listed below.
Members - please contact membership@natsca.org for your promotional code to release discounted tickets. Please note, institutional members may claim up to two discounted places. If you'd like to become a member please use the same email address.
Standard
Earlybird (Before March 21st)
Member
Non-Member
Member
Non-Member
Both Days
One Day
Both Days
One Day
Both Days
One Day
Both Days
One Day
£150
£90.00
£210.00
£120.00
£130.00
£75.00
£190.00
£105.00


The most efficient way to book is using this Eventbrite system via above or https://www.eventbrite.co.uk/e/so-how-do-we-actually-do-all-this-2023-na...
However, if your organisation is unable to pay in this manner please email treasurer@natsca.org.
Please note, NatSCA is not VAT registered and no VAT is being charged.
Bursaries
NatSCA would like to offer a number of bursaries for members. There is a limited amount of money and this year the Committee is offering:

• Five bursaries of up to £250 each towards in-person conference attendance, plus registration fee waived
• Five free places for virtual attendance

This sum may be set against your;
• travel costs (for in-person attendance only)
• accommodation costs (for in-person attendance only)
Conditions:
• Only members of the Natural Sciences Collections Association can apply.
• Bursaries are limited to one per person per year.
• All successful applicants must submit an article, for either the NatSCA blog or Notes & Comments (see website), before the bursary can be paid. The subject of the article is to be agreed with the Blog Editor.
• Travel costs to be agreed with the Bursary Committee at the earliest possible date.
• International applications will be considered at the discretion of the Committee.
• In the case of competition, preference will be given to people who have not received a bursary previously.
• Bursaries are only open to individual members. Institutional members cannot apply.
All applications for conference bursaries must be sent to the Bursary Committee by the 24th March 2023.



Meetings Policies
As a NatSCA led event, this event is subject to our meetings policies, which can be found here.