FENSCORE Returns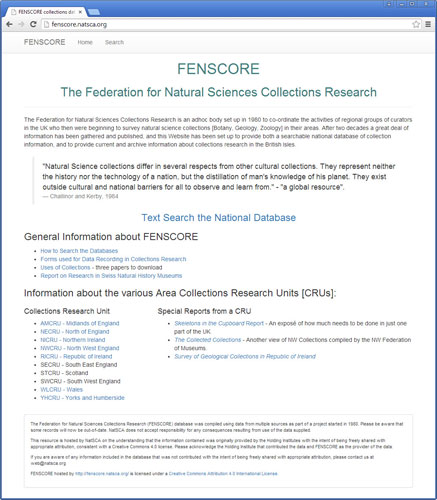 The Federation for Natural Sciences Collections Research (FENSCORE) online database of UK Natural History Collections has moved to a new home here at NatSCA. It can now be accessed at fenscore.natsca.org.
Many thanks to everyone who has helped make this possible.
If you are aware of any other resources at risk or would like to suggest a resource for us to link to, please get in touch by email to web@natsca.org.